Sarah Dorothy Lynch
Verb Energy, Inc. Reimagines Healthy Energy Bars With A Kick
In his sophomore year of college, Matt Czarnecki entered a coffee shop on Yale's campus for a coffee and a granola bar and left with a vision. Upon exiting the shop, he glanced at his receipt, which read that his order totaled more than $6. The wheels slowly began to turn, as Czarnecki considered the need for a less expensive alternative.
He imagined a product that could innovatively combine caffeine and food. Now a senior at the prestigious Ivy League school, Czarnecki's post-coffee ponderance has manifested into Verb Energy, Inc., an award-winning startup that will be Czarnecki's post-graduation occupation.
Like many startups, Verb Energy, Inc. started humbly and frugally. Czarnecki pitched his general idea to Yale Launch, an "entrepreneurial incubator" which Czarnecki also founded, and caught the attention of fellow Yale students Bennett Byerley and André Monteiro. Byerley and Monteiro became Verb Energy's co-founders and the three determined young men set forth on an entrepreneurial endeavor.
Each co-founder brought his own unique strengths to the table. Czarnecki said Byerley is, in his own words, "the ultimate utility player," taking on tasks ranging from sales and distribution to running the company's social media accounts.
Monteiro, the company's software engineer, built the back end and front end of the company's website and set up Verb Energy's text messaging service, allowing customers to simply text a request for another set of bars to place an order. Together with Czarnecki's laser-focus on the products themselves, the team assembled and continues to function as a cohesive unit.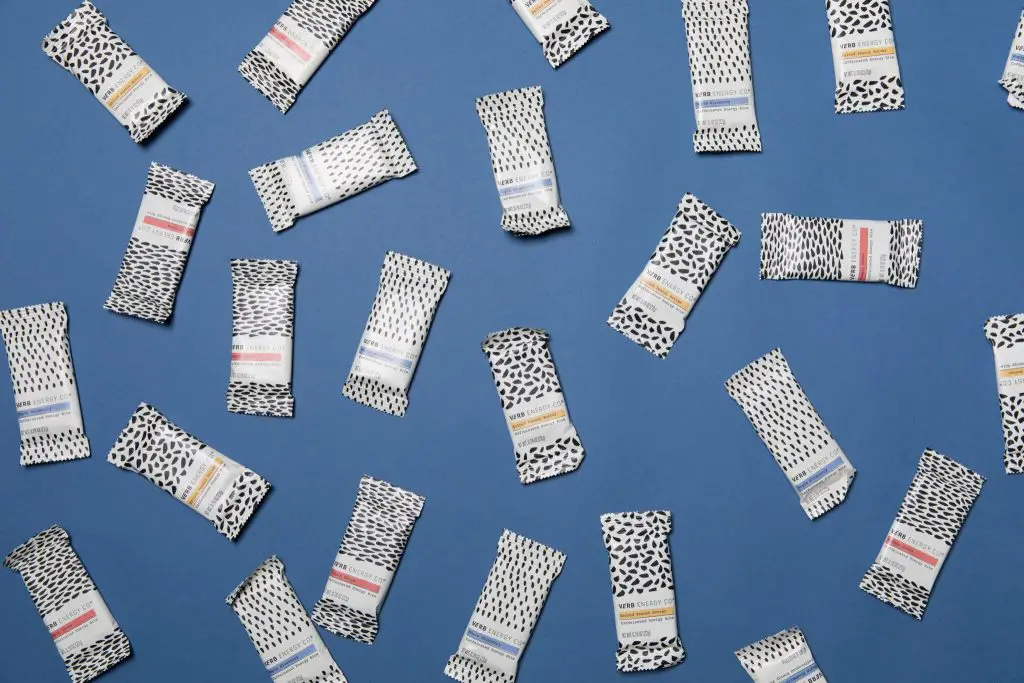 "We've gotten very lucky in that many businesses that are started by friends end up sort of having falling outs or just conflicts among friends," Czarnecki says. "I think the amazing thing about the three of us is that we've always from day one been able to mesh our friendship and our business relationships in a nice way."
The three began concocting their culinary creations in the Yale residential kitchens, making a wide assortment of caffeinated foods — bars, granola, cakes, cookies and more — and gave them to friends, free of charge.
The positive feedback and popular demand necessitated a location more conducive to the growing business. In the fall of Czarnecki's junior year, the co-founders rented out a local bakery and worked night shifts from 7 p.m. to sometimes 2 a.m. or 3 a.m.
Czarnecki and his crew launched their first product, a 190-calorie energy bar with "a cup of coffee's worth of caffeine," in April 2017, with a formula of their very own creation. They developed the product's packaging in-house and they used a contract manufacturer in Washington state.
"When our customers bought them once and then again and then again, I think we realized that we were sort of on to something with the concept, even though it was not fully formed or the product was not perfect yet," Czarnecki says. "In the business world that's called a minimum viable product. You try to put a product out into the marketplace even if it's not perfect yet and see how people respond to it. Luckily for us, our bars…resonated with a lot of people."
Verb Energy now boasts thousands of customers across all 50 states. While their initial customers constituted primarily college students, in Oct. 2017 the co-founders identified another prevalent customer base in urban millennials ages 24 – 35, particularly females.
These customers were deterred by the 190-calorie count, so Verb Energy responded with a brand new product line launched May 1: 90-calorie caffeinated energy bites, each with a shot of espresso's worth of caffeine, in three different flavors.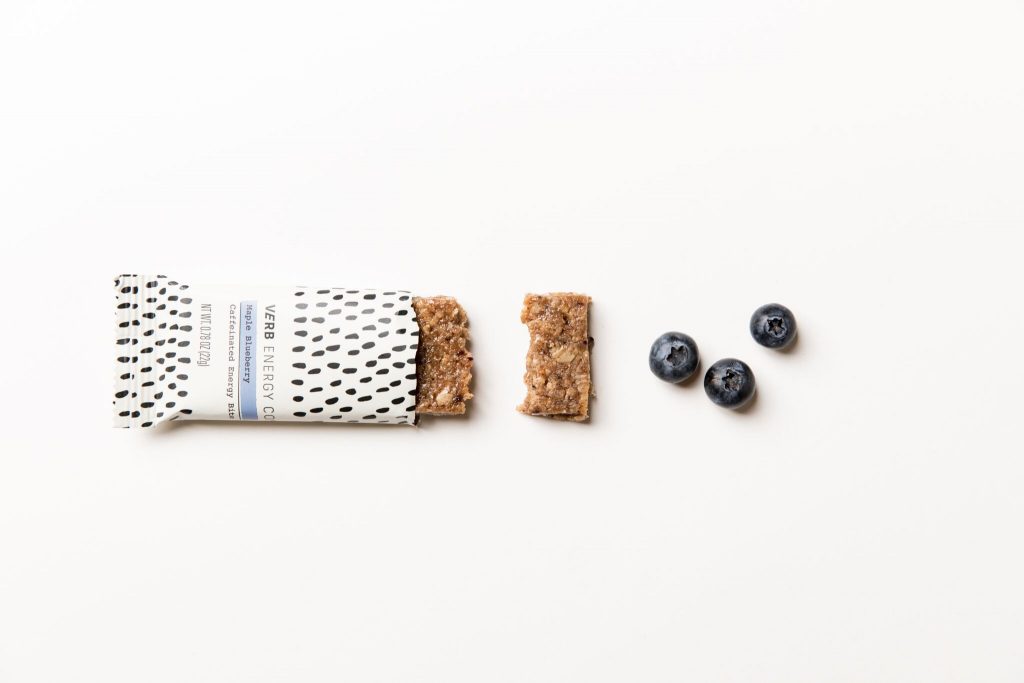 "There's a Simply Cocoa, which is an iteration of our previous formulation, a Maple Blueberry and a Salted Peanut Butter, and they come in 12-count pouches so that a student or really anyone can very easily store them in their backpack," Czarnecki says. These bites are available exclusively online, and customers are able to purchase through a text-messaging system.
To Czarnecki, the simplicity of Verb Energy's ingredients differentiates the product. One of the company's key principles remained from the start — using ingredients that could be found in a kitchen.
From brown rice to cocoa powder to caffeine derived from green tea, the co-founders maintained a commitment to using very accessible ingredients and to creating a product that they themselves would enjoy eating "every single day." The products they now offer represent the culmination of much trial and error as well as highly valued customer responses.
"Over time we've constantly put new products in front of people and gathered their feedback and incorporated it into future formulations or iterations of formulations," Czarnecki says. "Everything from changing how sweet one of the flavors is to changing the size or the number of calories has all been driven by customer feedback."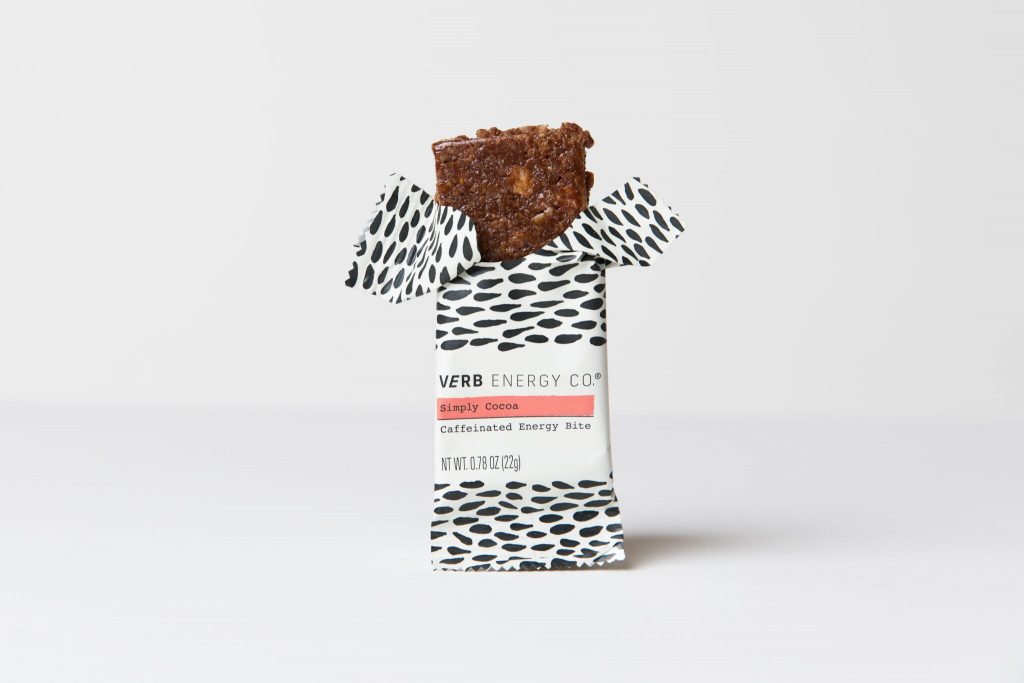 The fruits of Verb Energy's labors have not gone unnoticed. In 2017, the company participated in an accelerator program with a venture capital firm called Highland Capital Partners.
The company has garnered grants from the state of Connecticut. In January, the company won the CTNext Entrepreneurship Innovation Awards All-Stars competition, which Czarnecki said is a "statewide competition among top new and budding businesses in Connecticut."
But far from becoming complacent, Czarnecki and his team plan for further expansion and development. Idea for new flavors and broader distribution streams rest on the horizon. Even more, Czarnecki said the product may begin to infiltrate retail stores.
In fact, the day after graduation, Czarnecki and Monteiro will move to Boston to work on Verb Energy full time and dedicate themselves to its prosperity. Byerley, a current junior, will continue to attend Yale, but Czarnecki expects that he will be spending "a lot of time in Boston" next year.
Through his work on Verb Energy and his experience founding the Yale Launch program, Czarnecki has found his passion in "building things from the ground up" and become captivated by the entrepreneurial mindset, something he intends to continue to cultivate as he departs from Yale in less than a month. "I've realized that this is sort of my favorite thing in the world and I wouldn't want to be doing anything else."
Originally published on the Study Breaks Magazine website: